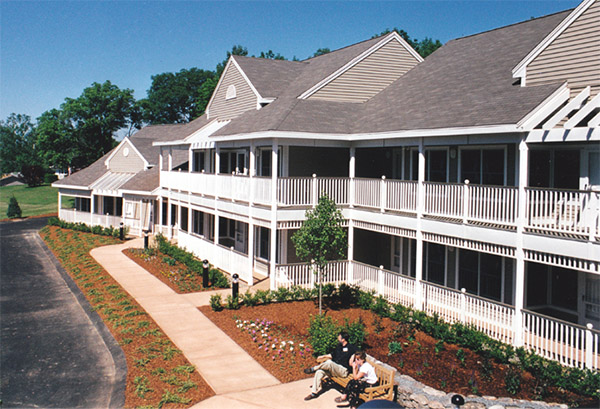 Stoughton Place
This 14-unit development for the elderly is located in a rural part of central Massachusetts. The apartments are designed to blend gracefully with the town's architecture and were carefully sited to protect adjacent wetlands and a significant archaeological site.
The sloping site allowed the first and second floors to have direct access to grade and eliminated the need for elevators to serve the second floor.
Client: Franklin County Regional Housing and Redevelopment Authority
Location: Gill, MA
Contractor: Raymond R. Houle Construction Inc.
Photographer: Gwen A. Buchinski