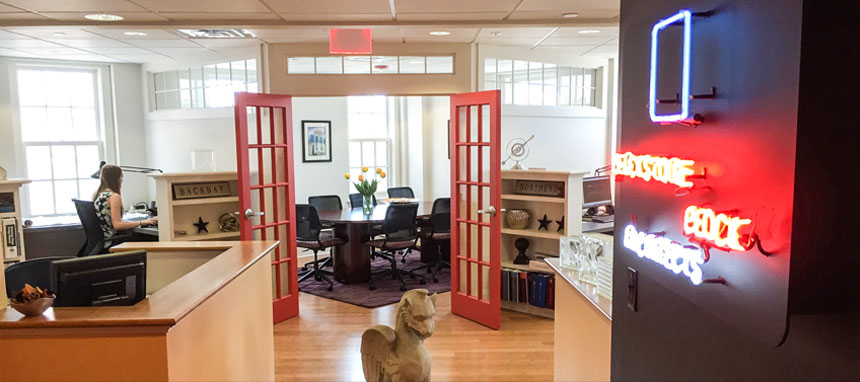 Blackstone Block Architects, Inc. was established in 1982 as an architecture and planning firm with special skills in the restoration and adaptive re-use of historic structures. The firm specialized in developing designs to give new life to old and often elegant buildings which had outlived their original function. Blackstone Block Architects has planned and completed the renovation of a variety of these projects to create multi-family housing, commercial and retail
space, offices and educational and public safety facilities.
Historic preservation originally formed the core of the firm's practice, but the firm's expertise recycling 19th century landmarks for contemporary uses led logically to the design of new buildings for our clients, who include colleges and universities, government agencies, non-profit institutions, private developers and other clients nationwide. The firm's work has ranged in scale from small retail and office interiors to a 220,000 sq. ft. mixed-use development incorporating offices, a shopping center, restaurant, and condominium apartments.
Blackstone Block Architects has also become a leader in the planning and design of facilities for people with disabilities. An access auditing and planning process developed by the firm has enabled the City of Boston as well as several colleges and universities to prepare comprehensive plans for access improvements to hundreds of buildings.
The firm's President Barry Buchinski maintains an emphasis on realistic budgeting, efficient planning, thoughtful contextual design, precise detailing, and close liaison with clients as hallmarks of the firm's work. Blackstone Block Architects welcomes the opportunity to solve new and challenging design problems for diverse clients.