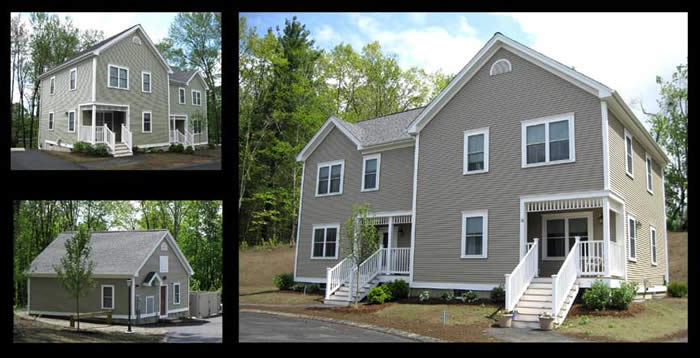 Prototype Modular Housing
As part of a pilot program by the Department of Housing and Community Development (DHCD), Blackstone Block Architects was retained to develop prototype modular designs of one, two, and three-bedroom units for family, elderly, and special needs housing throughout the Commonwealth. BSBA designed 20 different prototype configurations consisting of duplexes, triplexes, and quadplexes. Four successful projects totaling 74 units of family housing with a construction cost of $17M have been completed in Amherst, Foxborough, Needham, and Granby, MA.
Client: Amherst/Foxborough/Needham/Granby/Sudbury Housing Authorities
Location: Amherst; Foxborough; Needham; Granby; Sudbury, MA
Contractor: Triumph Construction/Eastern General Contractors Inc.