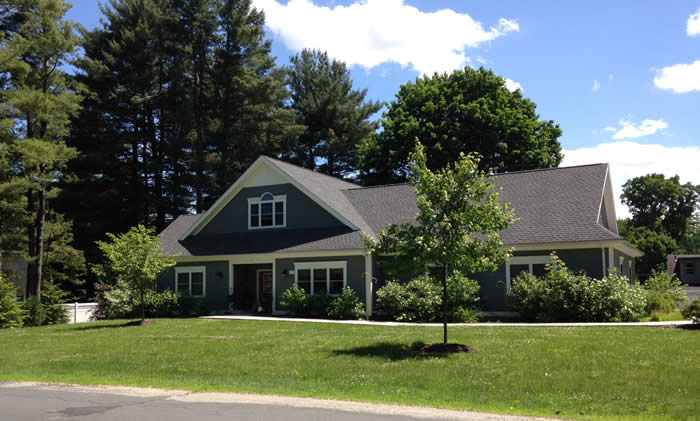 Gamwell
Blackstone Block Architects designed this new 6-bedroom HUD housing project for adults with brain trauma injuries. The two-story home comprises all residential spaces on the ground level while administrative quarters are located on a second floor mezzanine overlooking the Great Room below.
Blackstone Block Architects has recently designed four other projects for Berkshire County Arc in Pittsfield, Lanesborough and Lee, Massachusetts.
Client: Berkshire County Arc
Location: Pittsfield, MA
Contractor: Saloomey Construction, Inc.
Photographer: Blackstone Block Architects, Inc.