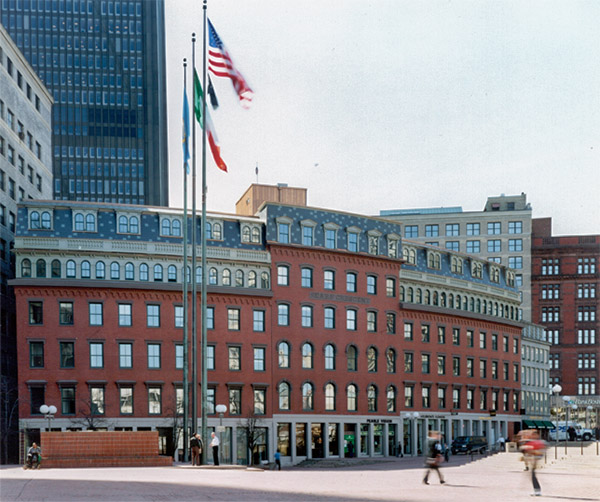 Sears Crescent Building
The Sears Crescent Building is the last remaining 19th century commercial building on what used to be Cornhill Street in Scollay Square. The building was constructed in 1816 and was remodelled in the 1850's, with the addition of fine Italianate detailing.
Design work included a new sixth floor, new elevators and various interior and exterior access improvements.
Client: Copley Investments
Location: Boston, MA
Contractor: Advanced Construction
Photographer: Tom Lingner/Vanderwarker